Some examples
An interview with Dirk Carrez, BIC. "In 2050, we will live in a Circular Bio-Society"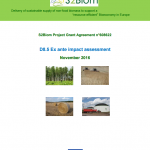 S2Biom project: Ex-ante impact assessment
The S2Biom project supports the sustainable delivery of non-food biomass feedstock at local, regional and pan European level, through development of strategies and roadmaps.
This report presents the ex-ante impact assessment of the key findings of the project at pan European and regional levels.
---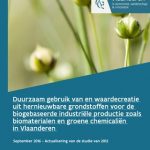 Biobased economy in Flanders – 2016 update of the 2012 study
Duurzaam gebruik van en waardecreatie uit hernieuwbare grondstoffen voor de biogebaseerde industriële productie zoals biomaterialen en groene chemicaliën in Vlaanderen. Beperkte actualisering van de studie van 2012.
---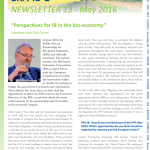 Perspectives for IB in the bio-economy
Interview for ERA-IB newsletter – May 2016.
---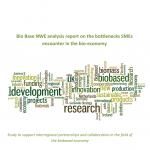 Bio Base NWE analysis report on the bottlenecks SMEs encounter in the bio-economy.
Study to support interregional partnerships and collaboration in the field of the biobased economy.
---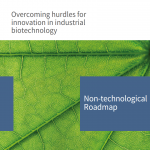 Overcoming hurdles for innovation in industrial biotechnology – Non Technological Roadmap.
Clever Consult has developed – with the support of the other partners – the non-technological roadmap within the BIO-TIC project. The project was a solutions-centred approach that comprehensively examined the innovation hurdles in Industrial Biotechnollogy across Europe and formulated action plans and recommendations to overcome them.
---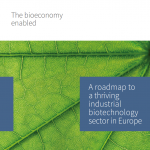 10 recommendations to enable a 50 billion euro industrial biotechnology market in Europe by 2030.
The BIO-TIC project has launched its final roadmap for tackling barriers to industrial biotechnology in Europe entitled 'The bioeconomy enabled – A roadmap to a thriving industrial biotechnology sector in Europe'.
---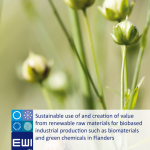 Sustainable use and creation of value from renewable raw materials for biobased industrial production such as biomaterials and green chemicals in Flanders
The aim of this study is to support the Government of Flanders in developing its own strategy for a biobased economy (BBE) and to draft recommendations for an integrated and sustainable economic innovation policy.
---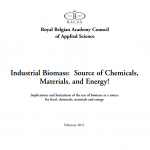 Industrial Biomass: Source of Chemicals, Materials, and Energy!
This report of the BACAS working group examines thoroughly the implications and limitations of the use of non- food (industrial ) biomass as a source of chemicals, materials and energy.
---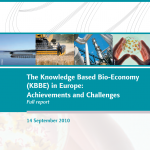 The Knowledge Based Bio-Economy (KBBE) in Europe: Achievements and Challenges
Clever Consult prepared the report for the Belgian Presidency on the "Achievements and Challenges of the he Knowledge Based Bio-Economy (KBBE) in Europe".